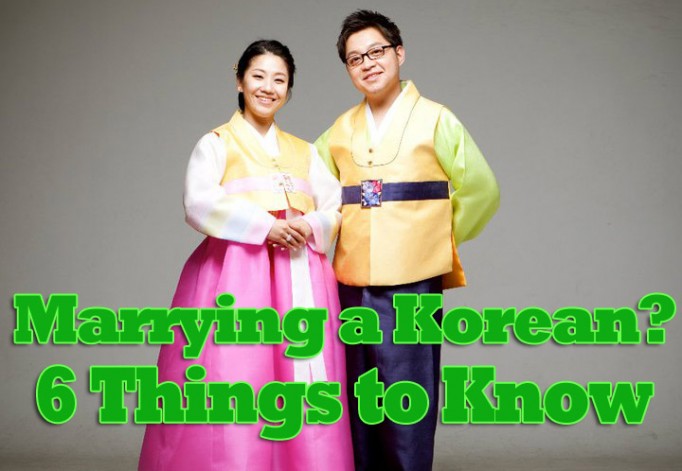 So without him knowing it, you've been planning on marrying G-dragon for a whole year now. And in your stalker mind, you've even dreamed up your own wedding! Well if it ever becomes a reality, make sure you know what's expected of you if you're marrying a Korean! (Weirdo :P)
Note: This is a list of common expectations for when Koreans marry other Koreans. But of course if you're a non-Korean, you will become a multicultural family, and that means your Korean lover and his/her family will have to adjust to you as well. So not all may apply.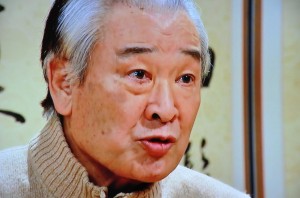 1. You'll Need Mommy and Daddy's Permission
"Son, don't you be marrying no crazies!"
So you've been dating that Korean for a while now and you've even got the whole Korean style proposal thing done. The girl's got the ring and the boy's got the swag. Congratulations! But it aiin't official yet. Although getting married is about love, in Korea, many people also see marriage as a union of two families. And that means most marriage plans are on hold until the scary moment when both sides of the family meet. The families of the potential bride and groom will get together for an official dinner at a nice restaurant to make sure no one's getting married to a family of crazies. And even if it's a real life Korean drama love story full of childhood first kisses, life threatening diseases and sacrificial eye transplants, if the parents say no, then the wedding might not happen. (Of course, people sometimes go ahead and do it anyway. :P)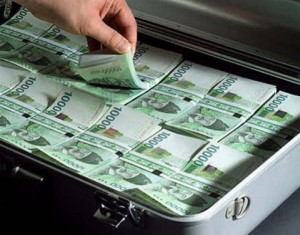 2. Parents will Pick up the Tab
"Daddy, Can you buy me a wedding?"
Weddings are expensive ordeals in any part of the world, and people everywhere don't hesitate to spend butt loads of money on that one special day. And of course, weddings can be very expensive in Korea too. But if you're still at the bottom working your way up to the top manager position at the local McDonalds, don't worry too much. In Korea, most young people are broke too. That's why most families will pay for their share of the wedding costs. That means most brides and grooms in Korea will not pay for the wedding themselves, but their families (parents) will. Korean parents see marrying off their children as their very last duty as a parent. Goodbye, so long, fare thee well young child. It's a crazy butt load of money (see #3), but they'll get it back. Big time (see #7).
3. Splitting Wedding Costs is Crazy Complicated
Or just avoid by marrying a Samsung heir
Wedding costs are always tricky arrangements for any marriage, and that's why most families will figure out things amongst themselves (i.e. if one family is richer than the other, they may offer to cover more of the costs). So if you somehow convinced the heir to the Samsung empire to marry you, you'll most likely get the most bomb wedding ever for basically just being an awesome husband or wife. For the rest of the not-so-lucky 99.999941%, many Korean families will split marriage costs like this:
| Groom Side | Bride Side |
| --- | --- |
| Wedding Ceremony (50%) | Wedding Ceremony (50%) |
| Honeymoon (50%) | Honeymoon (50%) |
| Apartment/Housing – the home itself (100%) | Furnishings like furniture, appliances, etc. (100%) |
| Yemul (예물) – Wedding gift for the bride | Yedan (예단) – Wedding gift for the groom's family |
Splitting wedding costs can be crazy complicated and that's why we need the scientific chart above. It's easy enough to see the wedding ceremony and honeymoon are usually split down the middle. But the groom's side typically provides the payment for the home/apartment, and the bride's side usually provides all the furnishings inside the home. Fair and simple enough to follow right?
Ok, now see if you can follow this! The gifts involved might be the cultural part you might not have known about. Yemul (예물) comes from an old tradition of giving a bridge wedding gifts of red and blue yarn. Unfortunately for modern day cash-strapped grooms, that usually translates to a matching jewelry set: diamond ring, earring and necklace (or other jewelry). But brides return the favor with yedan (예단), a gift for the groom's family, typically a cash gift that equals 10% of the housing costs as well as gifts for the family such as nice silverware, bags, jackets, etc.
Of course, none of this is set in stone as it's different for every marriage (especially true for multi-cultural marriages!). This one you'll have to talk out with your future Korean spouse/in-laws.
4. You Might Not Get that Cool Korean Name You've Always Wanted
Unofficial ones are still gravy tho 😛
In many places in the world, it's common for the bride to take the groom's family name. Ms. Smith becomes Mrs. Johnson in many places everyday. But if you've ever made up a Korean name for yourself because you think they just sound so darn cool, your dream of having an official Korean name might not come true. In Korea, brides keep their family names, even after getting married. That means even if Seonmi Choi marries Kyungsu Park, she will still keep the name her daddy gave her, Choi. But if you're kind of creepily obsessed with having an Korean name, there's no law against it. You can still do it at city hall. 🙂
5. Holidays Might mean Work (for Women)
Follow orders from bossy Korean aunts
Now that you're married to the love of your life, you'll probably be spending time with his family on the big national holidays. And the two big ones out of the year, Chuseok (추석) and Seollal (설날), are typically when families gather with their aunts, uncles, cousins and grandparents, the whole shebang with lots of people and lots of food. But in most Korean families, women are in the kitchen all day to prepare the food. If you're a woman that's married into a Korean man's family, don't worry too much. It's usually pretty fun to talk with the other ladies of the family while preparing the food. And even if you don't have any idea how to do anything, there's usually a bossy aunt in every family that takes over the kitchen like she's running an army.
Tip: For Koreans, a new female family member not helping out in the kitchen isn't always the best. So even if you're all thumbs when it comes to cooking, try to offer your help (if you're trying to get on their good side!).
6. New Years Mean Less Money
In exchange for hardcore bowing
Just like in many Asian countries, New Years in Korea (Seollal – 설날) is a time for little kids to receive cash envelopes from their elders to bring to school and compare with everyone how much they got. If you're Asian, you know how awesome it feels to have envelopes piling up in your back pocket. But for all you non-Asians out there that's never experienced counting that stash of New Years money in some corner when no one's looking, sorry to say that you'll only be counting the money you're giving out. That's because if you're married into a Korean family, that means you're part of the adult side. And even though you've never received money as child, you'll be expected to give money to your own kids, as well as your nieces and nephews. At least they give you a hardcore New Years bow in return.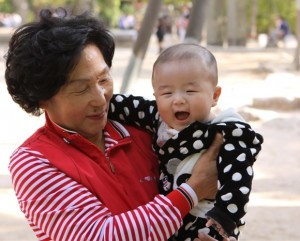 7. You Might Have to Live with Parents (Again)
Korean mama food
You thought it was over when you moved out didn't you? Well remember when your Korean in-laws paid for all your crazy wedding expenses that almost mortgaged the house? Well they're old and retired now. And for Korean families with more traditional values, many sons and/or daughters will invite their parents to live with them when they reach an elderly age. Although this is a changing trend in Korea, and many Korean families just tend to get the elderly parents their own home/apartment nearby (if they can afford it), if the Korean family that you married into has more traditional values, you might have to live with the in-laws for a while, which is not necessarily a bad thing. You'll get real Korean mama food and a someone to help take care of the kids, too :).
To learn more about dating and marriage in Korea, check out our ebook:
How to Navigate Korea's Unique Dating Culture: The Must-Have Guide for Successful Relationships
If you're going to a Korean wedding, here's the gifts you should give:
Korean Culture Says Buy These Gifts!